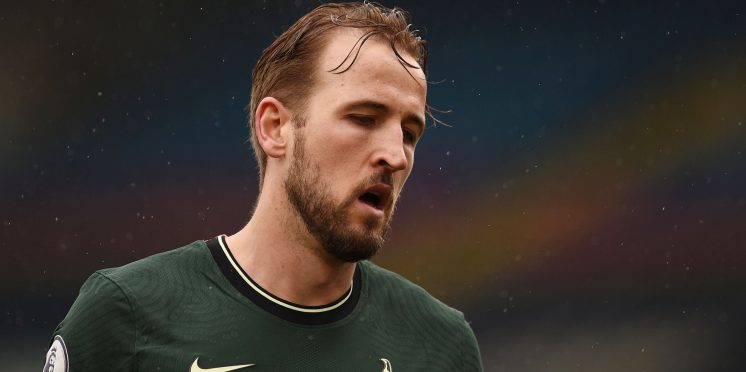 Journalist criticises the handling of transfer saga by Kane's team
Harry Kane's team could have handled his transfer situation better, believes Sky Sports News journalist Michael Bridge.
Following months of unrest for Tottenham Hotspur supporters following Kane's transfer saga, it has now been announced that the three-time golden boot winner will remain at Spurs this season.
The England captain previously revealed that he wanted to depart the club at the end of the last campaign. Manchester City led the race to acquire his signature this summer, unsuccessfully bidding around £100million.
Throughout the summer transfer window however, Kane's management team has come under intense scrutiny for the way the situation was handled in the press.
A report from the Sun last month suggested that Kane was thrilled to be leaving Spurs and that a deal was beginning to materialise.
Weeks of uncertainty following the star striker's future followed, which was made worse when Kane was omitted from Tottenham's opening day match squad – when they ironically beat Man City 1-0.
Now that it has been confirmed by the player that he will stay, Sky Sports presenter and journalist Michael Bridge tells Read Tottenham his thoughts on the matter:
"We know that most things aren't in-house anymore.
"You know games are being played, with his brother inviting a showbiz editor from the Sun to his wedding. I just think things could have been done better."
With Kane's transfer situation now cleared up, Tottenham Hotspur and new manager Nuno Espirito Santo can now look forward and focusing on the Premier League season.
Spurs and Harry Kane will no doubt want to put the situation behind them, as they begin the fight to reclaim a Champions League spot this year.
---