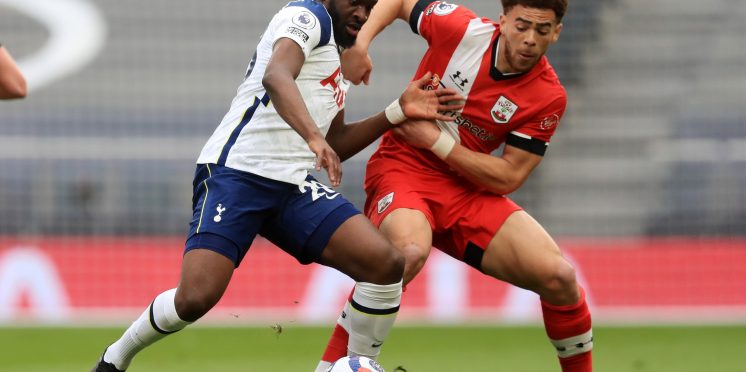 Exclusive: Spurs legend blasts midfielder claiming "he can't run"
Tottenham's record signing Tanguy Ndombele "can't run" and cannot play in the Premier League, says former Spurs defender Graham Roberts.
The French midfielder, who signed for the North London club for £53million in 2019, is yet to start for Spurs this season and has struggled to land on his feet in the Premier League.
The 24-year-old has shown fans glimpses of how good he cab be, but has lacked consistency ever since he made his club debut just two years ago.
Injuries have contributed to a lack of playing time but his performances on the pitch have been a bigger issue for Ndombele.
Omission from both of Tottenham's Premier League matchday squads this season and their 25-man European squad, have only sparked more rumours suggesting that he will depart the club this summer.
Former Tottenham hero Graham Roberts, who won the FA Cup and the UEFA Cup with Spurs, shares his thoughts on Ndombele with Read Tottenham:
"The league's too powerful and too strong for him. He can't get around the pitch and as a midfield player you have to get round the pitch, people run past him.
"You're a professional footballer, you should be able to run. He can't run and if you can't run, you can't play football in the Premier League."
While it seems that Tanguy Ndombele could soon be on his way out of Tottenham Hotspur, the club have also eyed up a few potential signings before the window shuts this week.
---