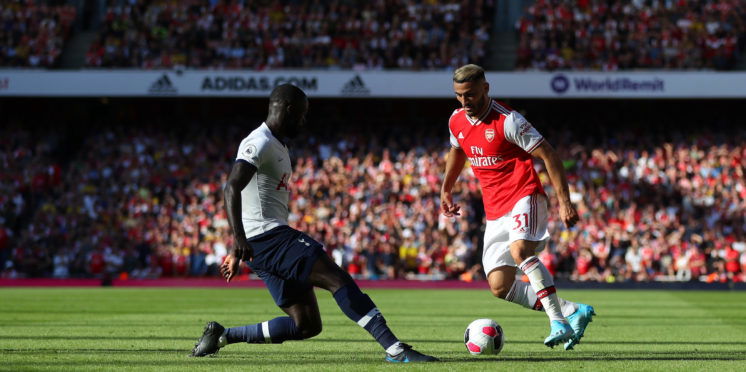 Opinion: The full-back position is going to hurt Spurs this season
Kyle Walker-Peters was injured for the North London derby, and in his place, Davinson Sanchez was thrown into the right-back slot, and he struggled badly.
The 23-year-old was up against Pierre-Emerick Aubameyang and he had a pretty torrid afternoon – as he could not deal with the pace of the 30-year-old.
Sanchez has taken some heavy flak from a lot of supporters, but it is Mauricio Pochettino's fault for playing him in that position.
However, it is also the board's fault for leaving Spurs short of a quality right-back.
Kieran Trippier was sold to Atletico Madrid after a poor season, but instead of replacing him correctly they have decided to use Juan Foyth, Walker-Peters, and Serge Aurier.
This leaves Tottenham very short in the right-back position.
The case of Aurier is strange because he was fit on Sunday but was named on the bench. Now he isn't the best, but surely, he is better than playing Sanchez out of position?
Perhaps Pochettino does not trust the Ivory Coast international?
The right-back position, though, even with Walker-Peters and Foyth is still a problem.
Walker-Peters is raw and clearly has potential, but he has struggled in games for Spurs and Pochettino has admitted he does not fully trust him yet.
Foyth plays at right-back for Argentina and Pochettino began playing him there in pre-season, but an injury against Bayern Munich has deprived him of his fellow countryman until after the international break.
The 21-year-old has struggled at centre-back so moving him will perhaps improve his performances but is he a top-class full-back?
It is hard to judge, but it certainly feels as if Spurs should have replaced Trippier properly rather than relying on other members of the Spurs' squad to fill in.
Ultimately, this decision by the board may prove costly by the end of the season.
---