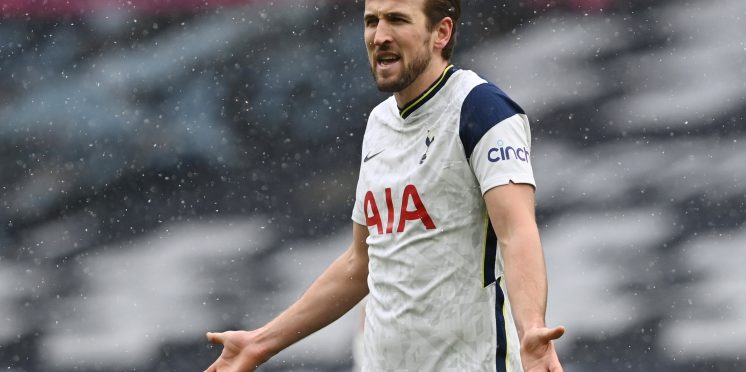 Exclusive: Ex-Spurs forward criticises club's dealing of Kane saga
Tottenham should "take a leaf out of Villa's book", voices former Premier League striker Paul Stewart.
Harry Kane has been on the verge of leaving Tottenham Hotspur ever since the last campaign drew to a close, but yet his transfer saga has been dragged out all the way through till the new season.
Spurs chairman Daniel Levy has expressed his intentions to hold onto the three-time golden boot winner but the situation has turned sour following Kane's omission from their matchday squad on Sunday.
Manchester City still remain as firm favourites to acquire his signature, much to the dismay of his current club, despite already spending £100million to sign Aston Villa's Jack Grealish.
Grealish left his boyhood club under similar circumstances as Harry Kane, but his departure ran much more smoothly.
Now there is a big question mark over the future of Tottenham's star man, as the transfer drama continues to cast a dark cloud over the club going into the new season.
On the matter, former Spurs forward Paul Stewart exclusively told Read Tottenham: "The manner in which they've [Aston Villa] done it is how it should be done. I think it's another kick in the teeth, not for Harry [Kane] in particular, but for the way in which Spurs conduct business.
"I think Spurs should take a leaf out of Aston Villa's book, the way in which they handled the Grealish move."
This summer, Tottenham Hotspur have a big decision to make about the future of Kane.
At 28-years-old, now could be a good time to get a large sum of money for the striker, but at what cost does it come to Spurs?
---