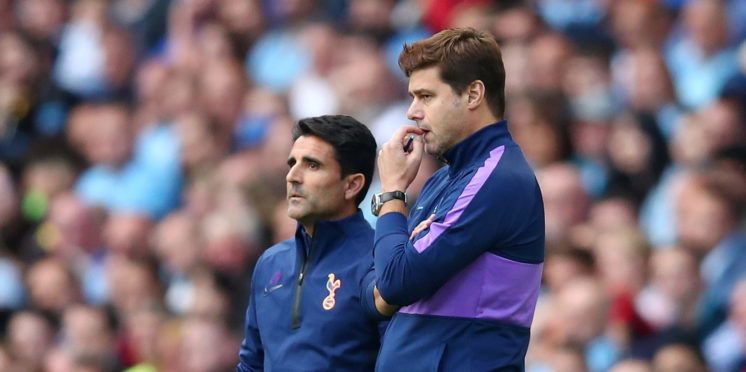 Spurs Still Third in Premier League Betting
Despite a poor start to the 2019-20 English Premier League season, Tottenham is still third in EPL betting markets.
Spurs fans are still fuming after the club threw away a two-goal lead in the North London derby before the international break. But fans can console themselves with the fact that Spurs are still higher than Arsenal in the betting odds.
The international break couldn't have come soon enough for Tottenham, although all the talk about a possible Christian Eriksen transfer could still prove unsettling for the squad. Nonetheless, Spurs fans still have reason to be confident this season. Judging by the latest betting odds, Spurs' best hopes of silverware will come in the FA Cup or League Cup – or perhaps even the UEFA Champions League.
Tottenham 40/1 to Win the Premier League
Based on pre-season betting odds, online bookmakers actually believed Tottenham could be the one team to challenge Liverpool and Manchester City for the EPL title. But after opening the season as a 16/1 third-favourite for the Premier League crown, Spurs have since slipped back to odds of 40/1. City, 2/5, and Liverpool, 5/2, are the runaway favourites, while Arsenal is fourth at 66/1 odds.
Meanwhile, bet365 is offering 8/15 for Tottenham to finish in the top 4. Man City and Liverpool are virtually unbackable and are paying 1/100 and 1/500 respectively. Spurs is the next-best in the odds, leading Arsenal, 4/5, Man United, 6/4, Chelsea, 5/2, and Leicester City, 6/1, you can click on the following link to find the latest bet365 review and bonus offers.
Tottenham 25/1 to Win Champions League
Tottenham is now officially more likely to win this season's UEFA Champions League than the English Premier League. New bet365 customers can use their welcome bonus offer on a Champs League wager. According to the latest odds, Tottenham is paying 25/1 to win Europe's greatest prize, putting it on the seventh line of betting. Man City is the 10/3 favourite, Barcelona and Liverpool are second and third, and Chelsea is night-favourite at 33/1.
In order to win the Champions League, Spurs must first navigate its way through a difficult Group B featuring Bayern Munich as its main rival. Bet365 is paying 6/4 for Tottenham to win the group and 1/5 for it to qualify. The group favourite is Bayern Munich, 4/7, while Olympiakos is paying 20/1 and Red Star Belgrade 66/1 to surprise everyone and win the group.
Tottenham 11/4 to Win a Major Trophy
Here's the good news for everyone out there hunting for a bonus and planning to wager it on Tottenham silverware. Spurs is an 11/4 chance to break its 12-year trophy drought this season. Spurs haven't lifted a major trophy since beating Chelsea in the 2007-08 League Cup final, although they've gotten close on many occasions.
Can Spurs improve on last year's Champions League final loss and win Europe's biggest prize this year? Can they win a cup instead? Or maybe it's not too late to win the Premier League? What about winning the double or treble?
According to the latest betting odds, Tottenham is 66/1 to win the FA Cup and League Cup double. The next likeliest double scenario is the FA Cup and Champions League, 150/1. As for a Premier League and Champions League double, that's paying 500/1. Most Spurs fans would be happy with just one trophy this season, but it can't hurt to dream about two or three. The Premier League, FA Cup, and Champions League treble is paying 2,500/1. And the quadruple – which no English club has ever achieved – is paying 10,000/1.
---