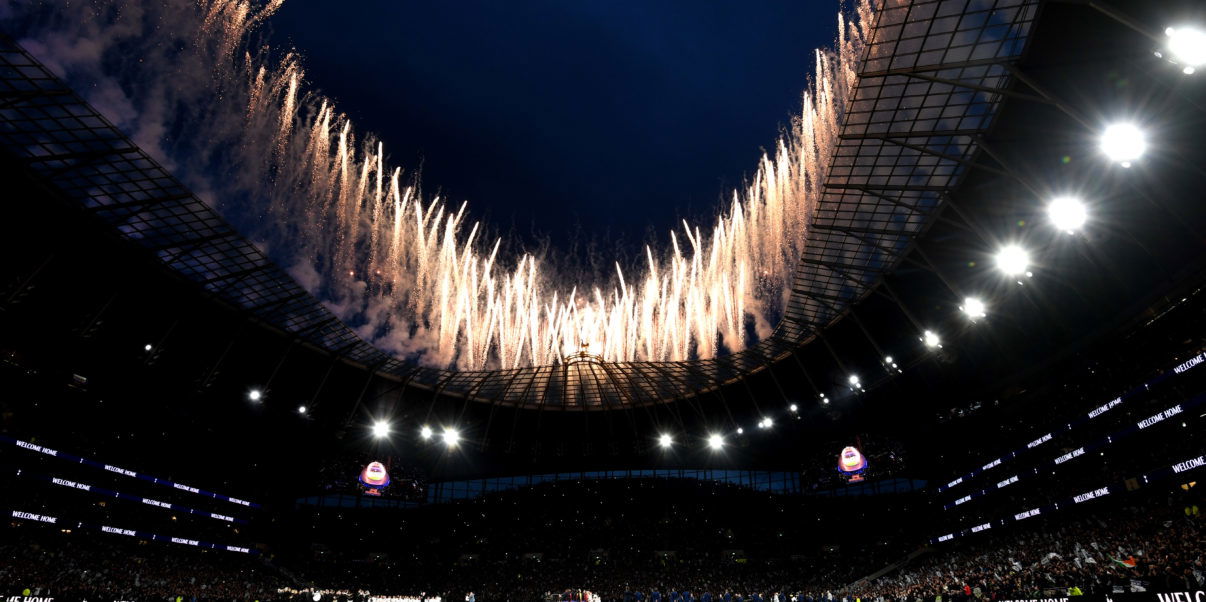 Gallery: Tottenham win on historic opening night
Tottenham batted away any claims of nervousness as they secured all three points on what was a historic night for the club. The grand opening of the aptly named 'Tottenham Hotspur Stadium' lived up to expectations, with goals coming from Son Heung-min and Christian Eriksen giving Tottenham a victory. With Spurs now settling in, take a look back at some of the best pictures from the night.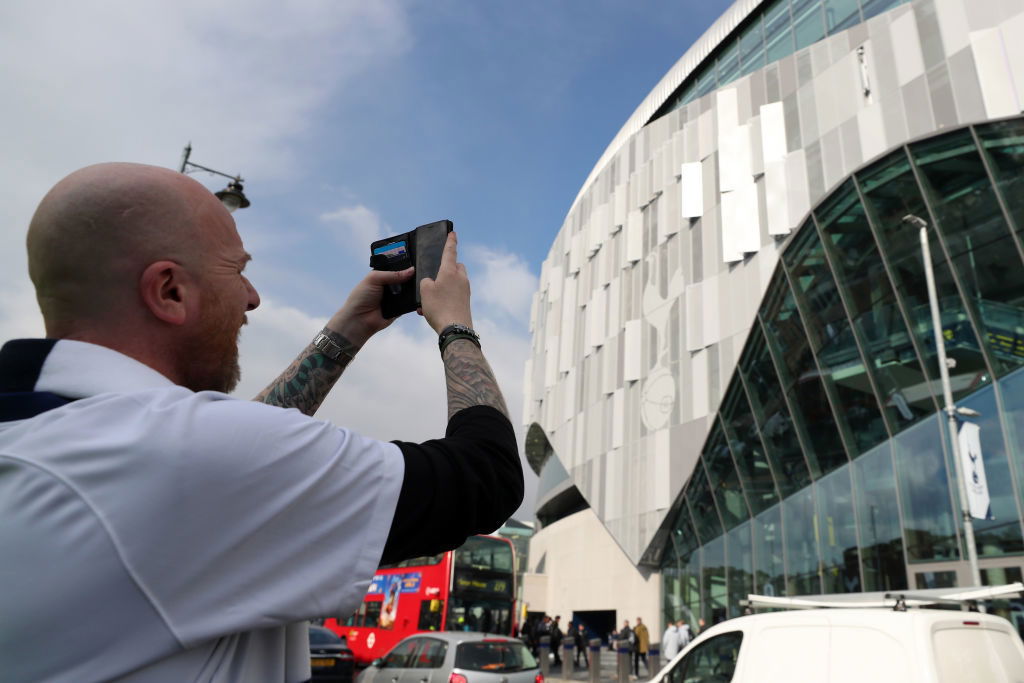 Everyone wanted a picture
It was really was an "I was there moment" as fans took in the surrounding areas.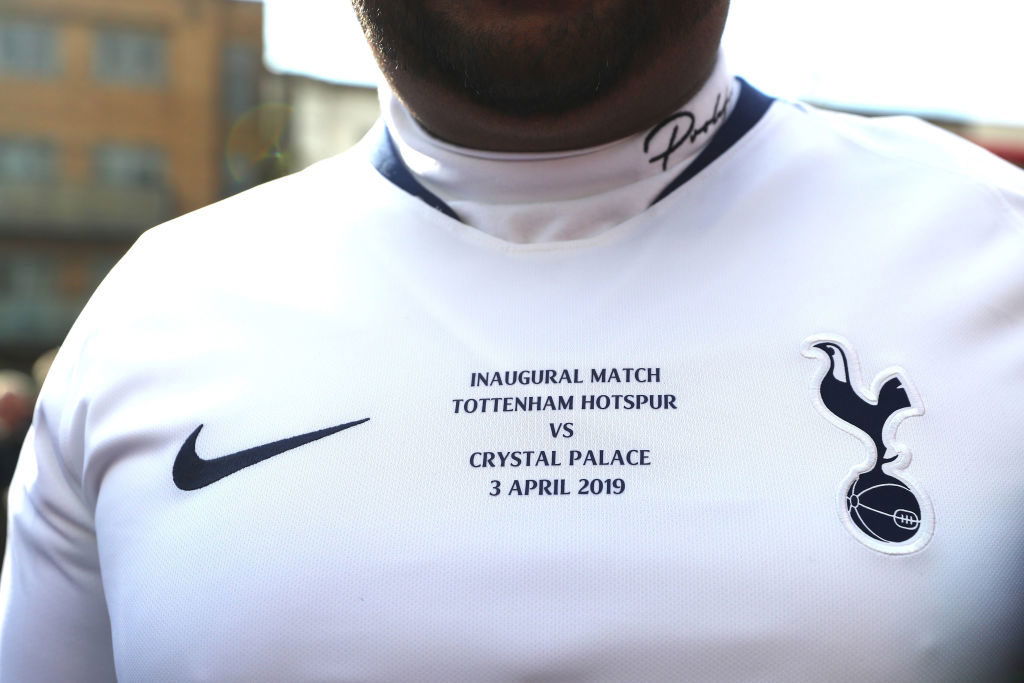 Commemorative kits
The Tottenham players all wore commemorative kits for the inaugural match.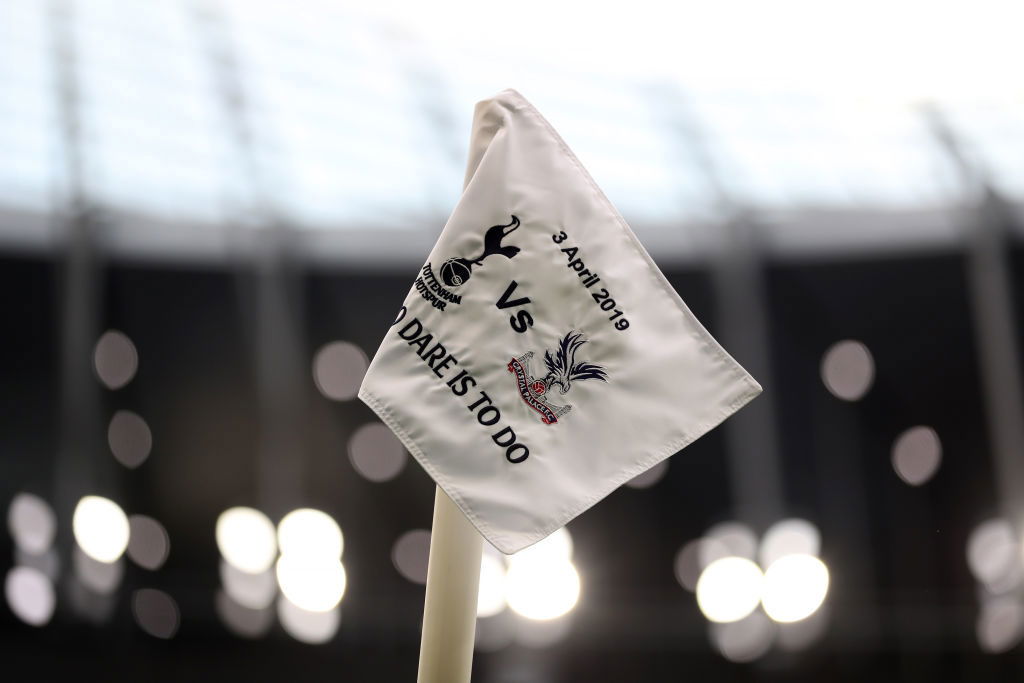 Pitch-side preparations
You imagine that corner flag will be worth a little bit in a few years' time!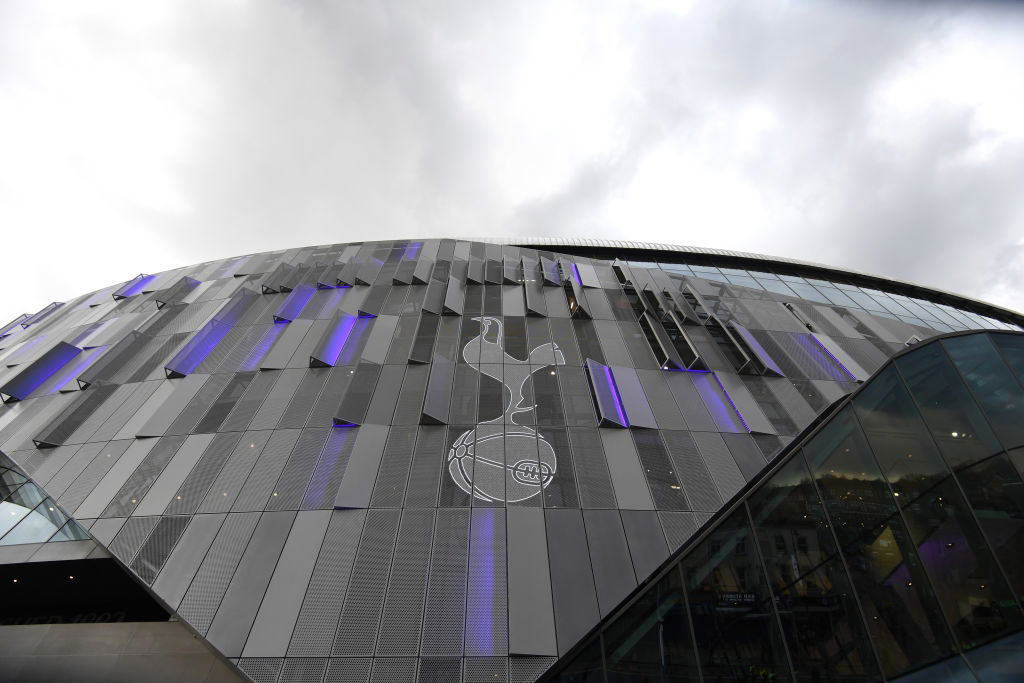 Spurs make their mark
The scale of the stadium is something to behold, with a modern exterior that certainly doesn't leave it looking out of place.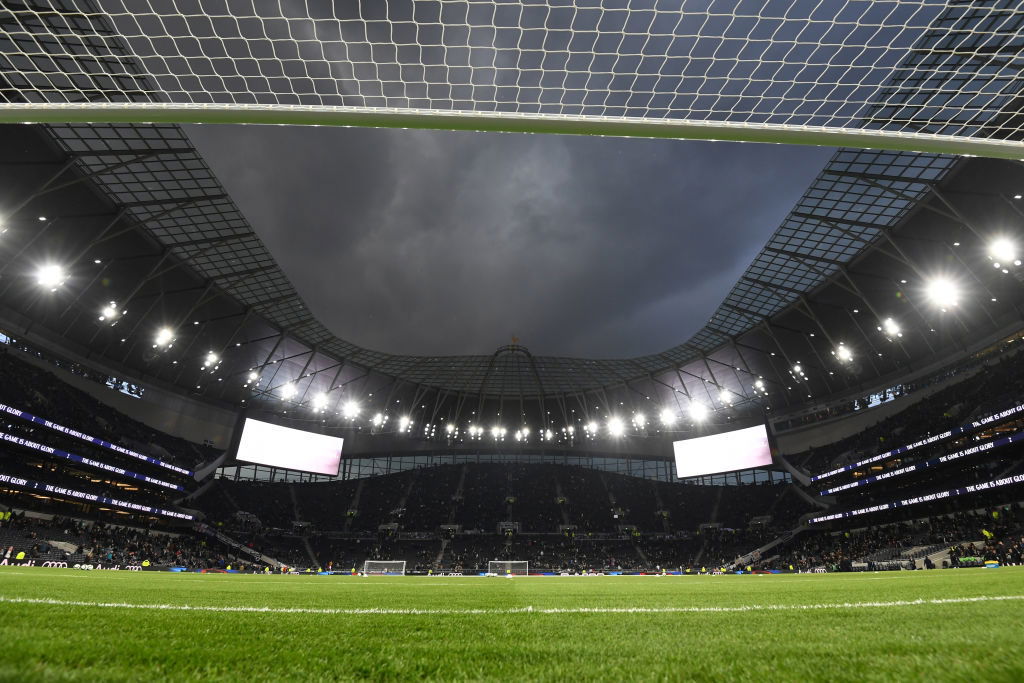 Spurs' South Stand
The South Stand is something Spurs are very proud of as they look to emulate Borussia Dortmund's 'Yellow Wall'.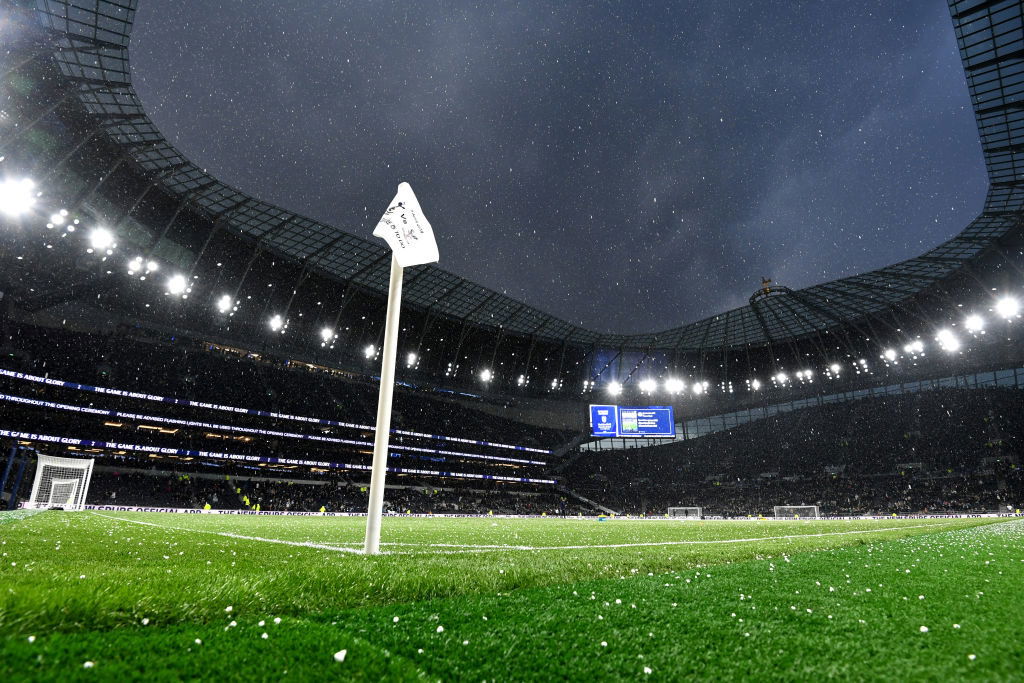 Hail stones descend
As fate would have it, the stadium was given a true test by the weather conditions with some hail prior to kick-off.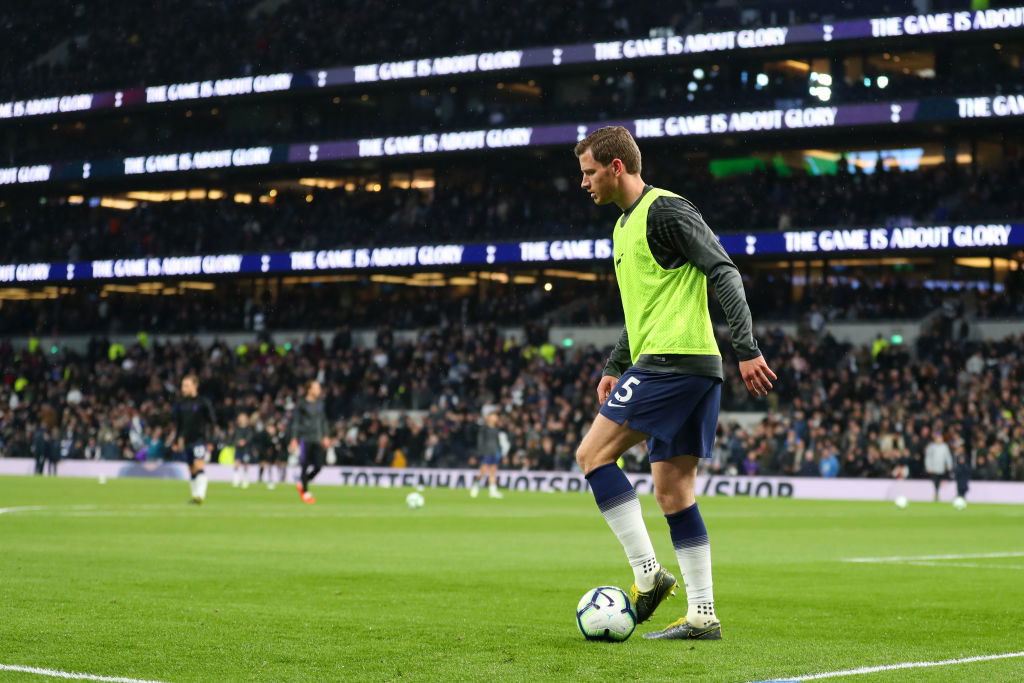 Players get up to speed
It will no doubt take some time for the players to get used to their new surroundings.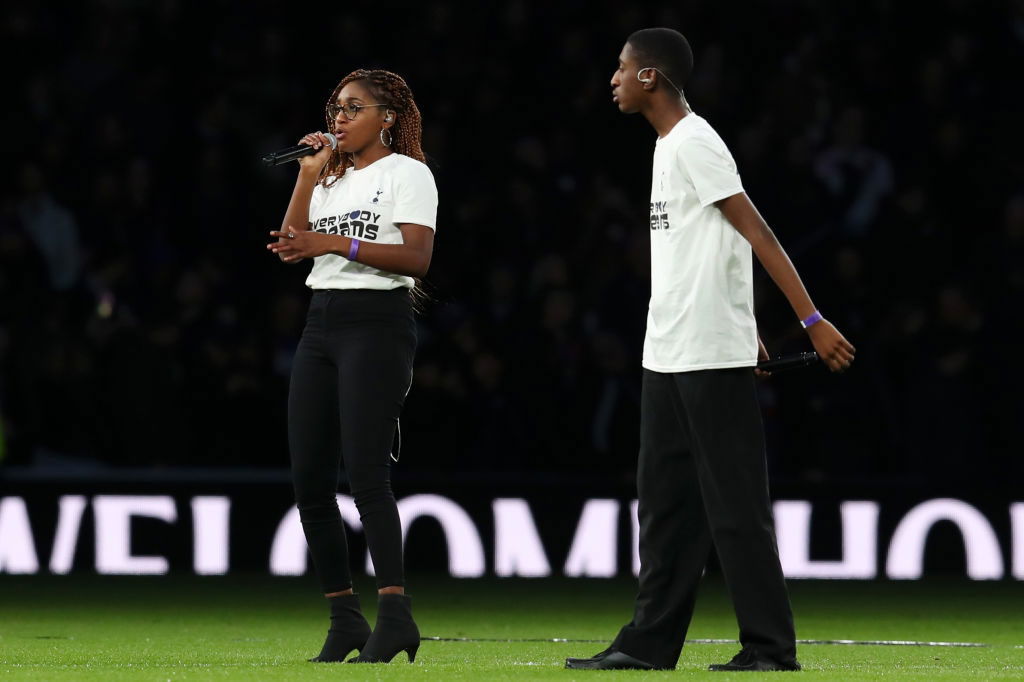 Spurs put on a show
Spurs certainly made a night of it with singers performing before kick-off as the two teams came out on to the pitch.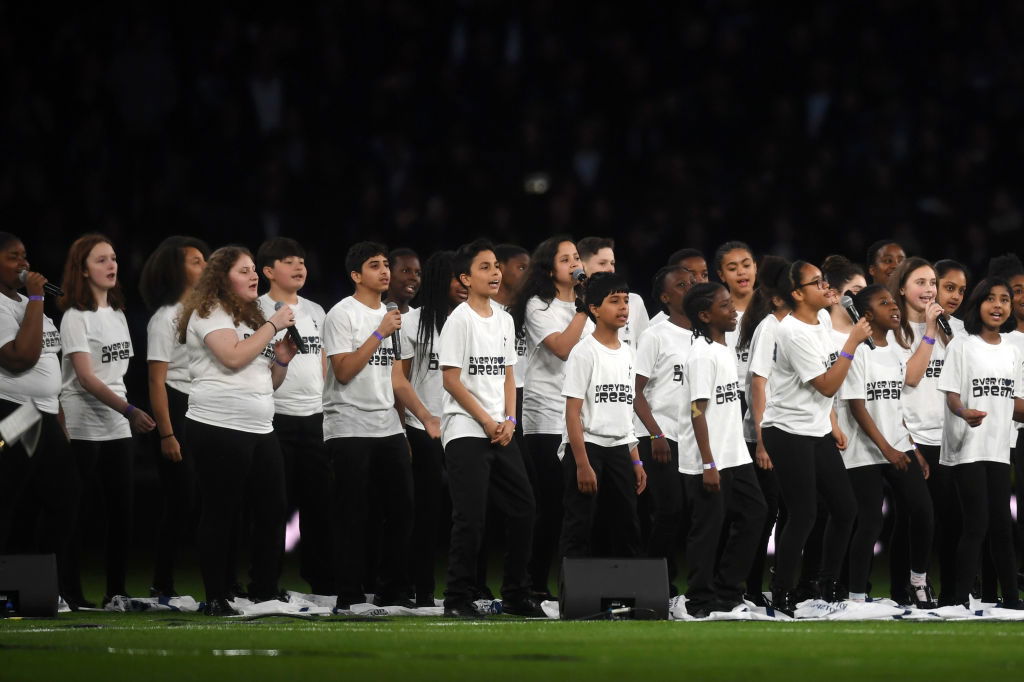 A night to remember for these youngsters
This would have surely been the biggest stage that some of these youngsters have performed on.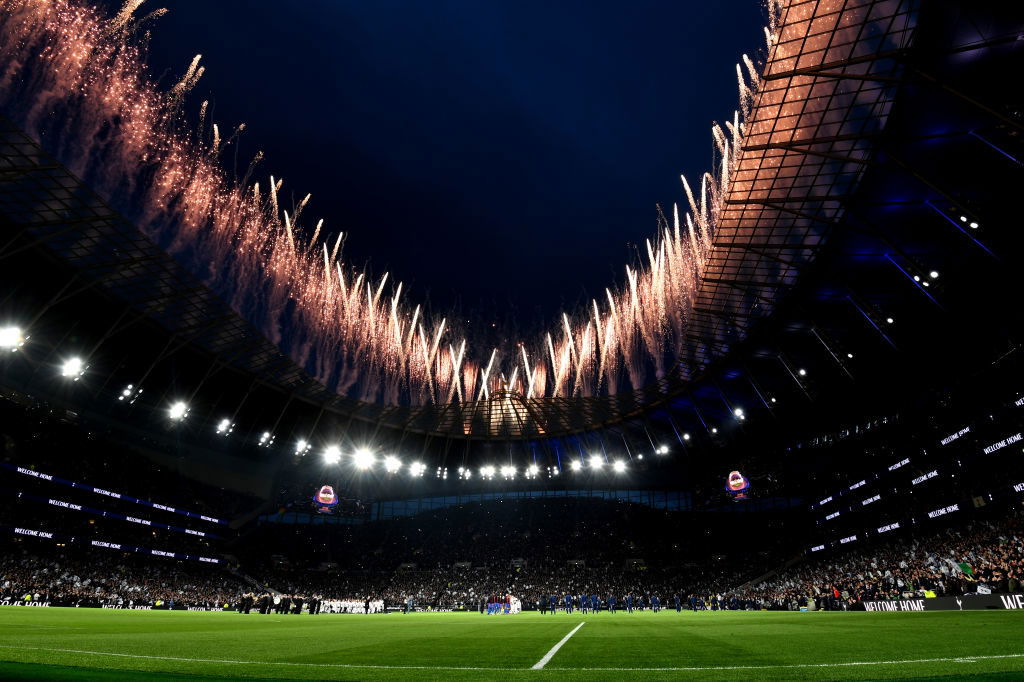 Ceremony is sealed with a bang
A firework display rounded off the opening ceremony before the match got underway.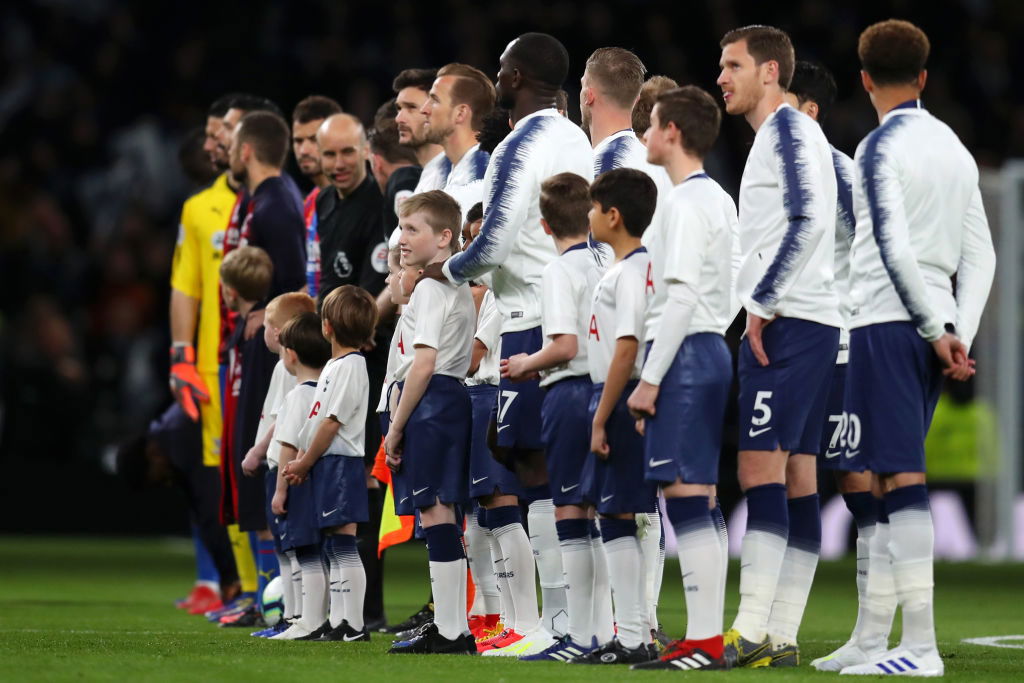 Taking it all in
You imagine that the Tottenham players have been waiting for this moment for months.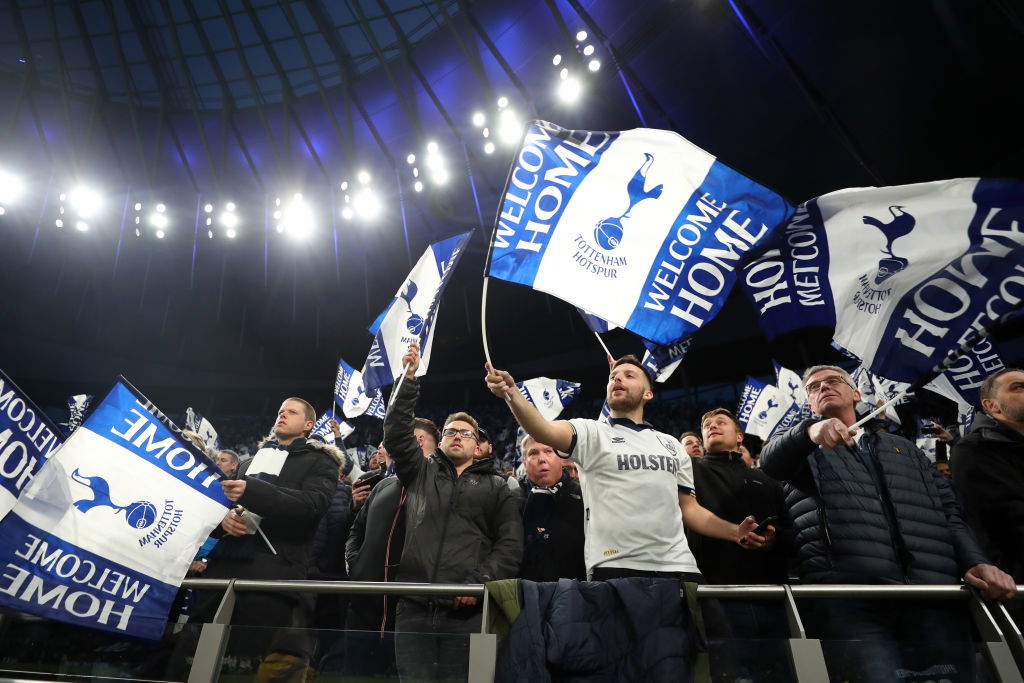 Supporters enjoying the moment
Spurs fans made the moment of the evening, creating a brilliant atmosphere.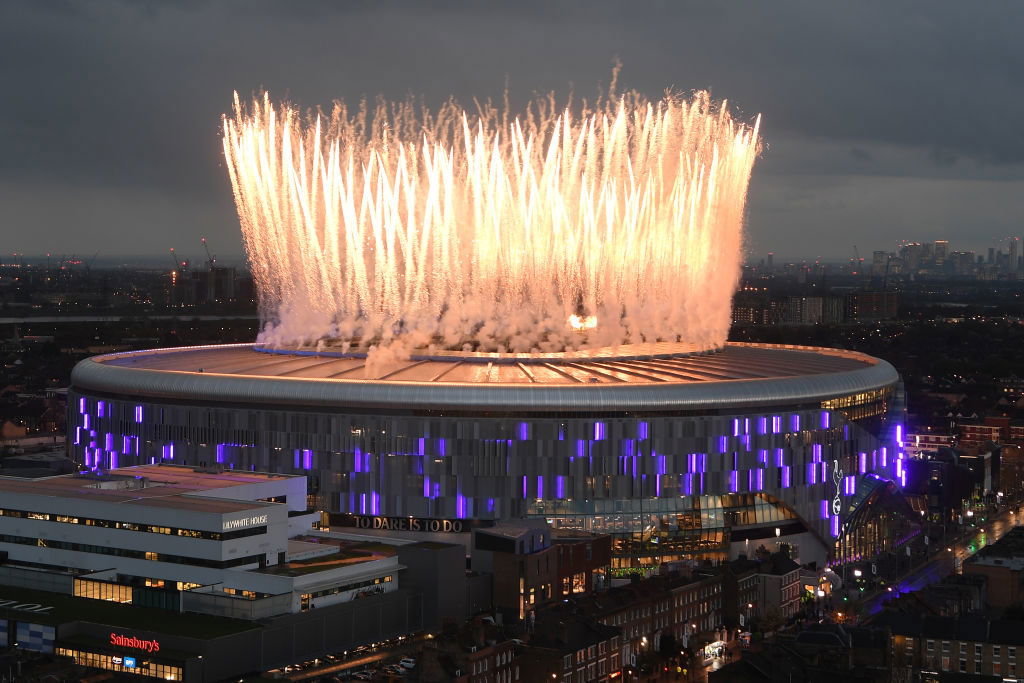 Fireworks head for the sky
An incredible image showing the true scale of the stadium as fireworks explode before kick-off.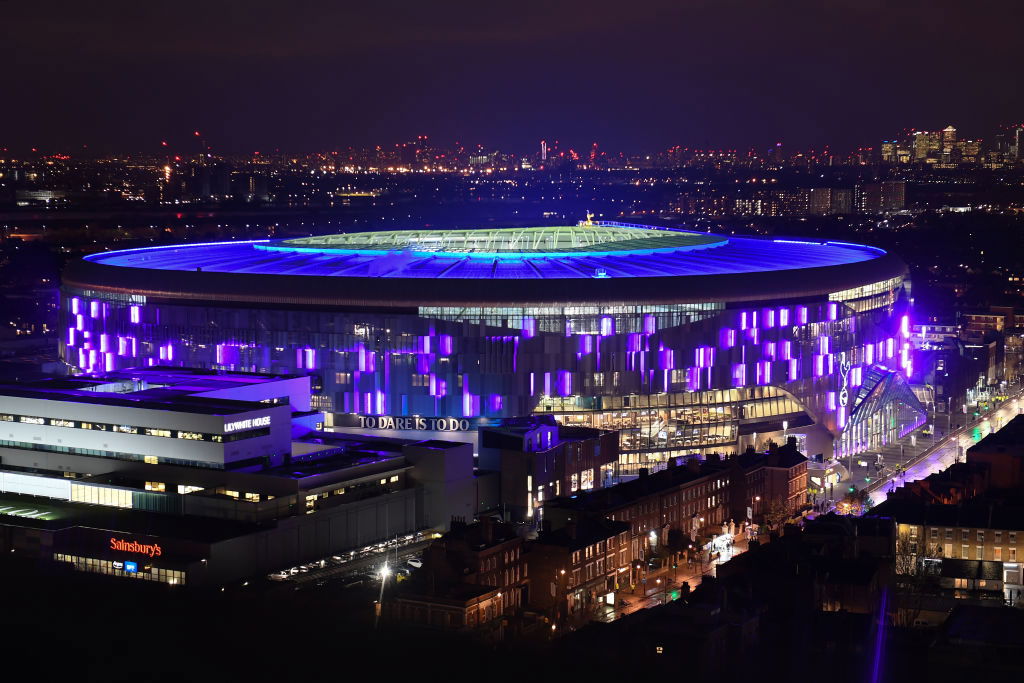 Standout lighting
You certainly won't struggle to see the stadium from a mile away.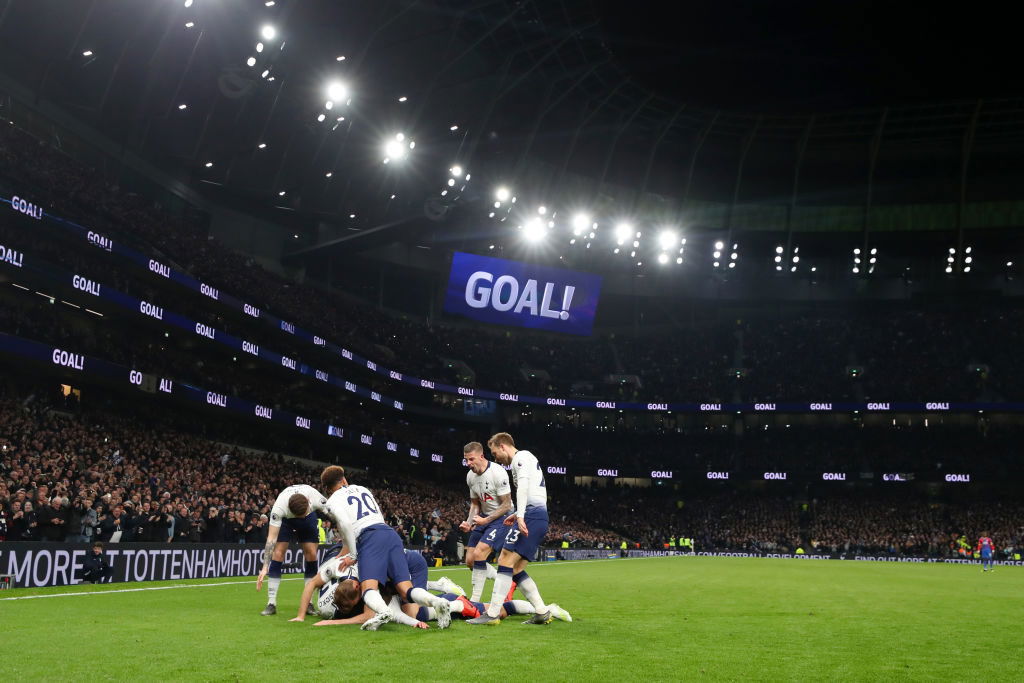 Son makes history with the first goal
Son Heung-min opens the scoring for Spurs, writing his name in the history books at the same time.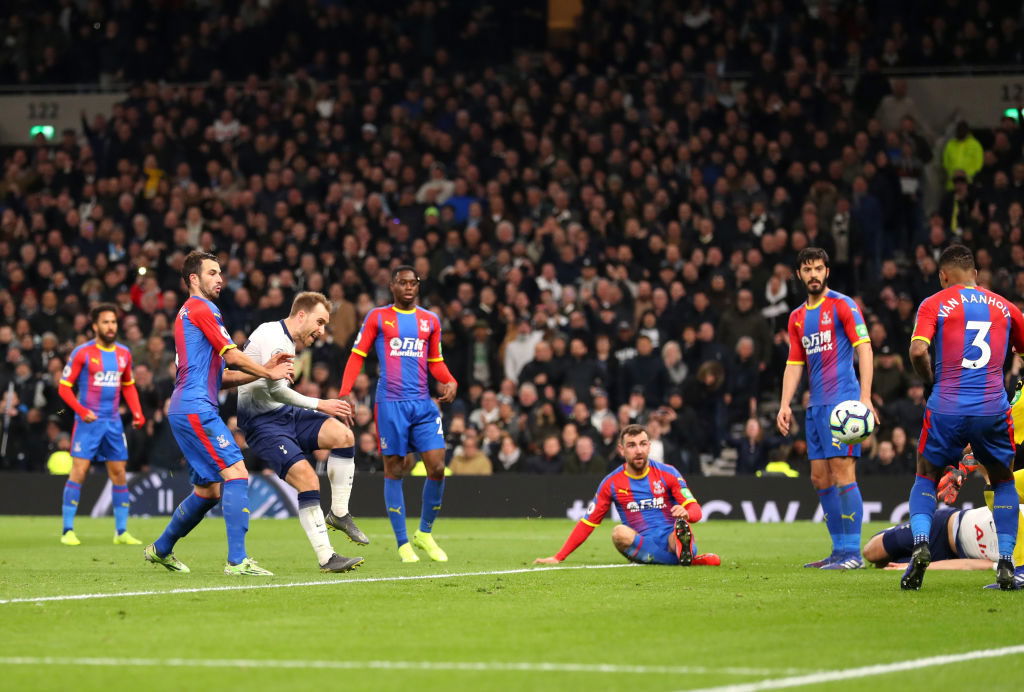 Eriksen makes it two
Christian Eriksen doubled Spurs' lead and set them on their way to their first victory in their new stadium.
Spurs fans take it all in
Spurs fans were clearly enjoying the moment as they witnessed their side secure a much-needed three points.
---