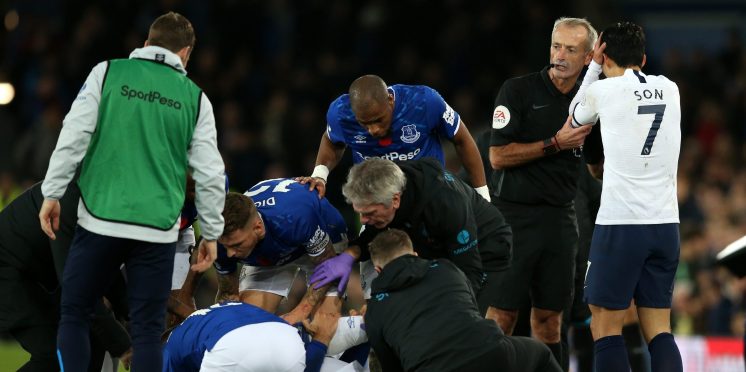 Why Son Heung-min shouldn't have been sent off
There's little else in football that's worse than seeing a player sustain a serious injury, whichever level they play at. Andre Gomes' ankle injury on Sunday against Tottenham Hotspur was horrific, there's no doubt.
The Portuguese player was running down the left channel when he was brought down by the South Korean international and collided in to Spurs' fullback Serge Aurier. The seriousness of the injury was clear for all to see straight away. There was a lengthy delay to the match as Gomes was taken off.
Whilst Son Heung-min's red card wasn't at the front of everyone's mind for obvious reasons, it was a terrible decision that was overshadowed by the horrific injury.
Did emotions get the better of Martin Atkinson after the reaction from the players and the supporters to the ankle dislocation? Whilst there was little attempt to play the ball, it's a standard yellow card challenge which unfortunately had greater consequences for the Everton player.
If there was a stamp or a challenge which involved Son's studs, I would've completely understood a red card being shown. However, it was only a trip which led to a freak injury. These types of injuries do happen.
A statement from Premier League supported Atkinson's decision to show Son a red card, saying: "The red card for Son was for endangering the safety of a player which happened as a consequence of his initial challenge."
Let's analyse this sentence. Did the injury happen because of the initial challenge? Yes, that would be correct regardless of whether Gomes' ankle was dislocated before or after the Aurier collision.
The issue that I have with the statement is the 'endangering the safety of a player' part. Did Son know that Gomes was going to crash in to Aurier? I don't think so. Was the intention of his innocuous challenge to cause a horrendous injury? No, certainly not.
According to the Mirror, Andre Gomes is due to undergo surgery after suffering a fracture dislocation to his right ankle. There's no doubt that it will be a long road to recovery for the Portuguese midfielder and we wish him a very speedy recovery.
Should Son have been shown a red card?
Yes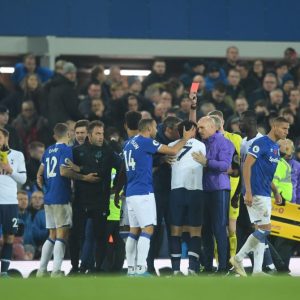 No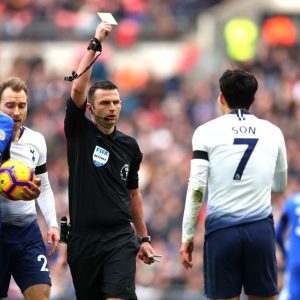 ---